WORKS
RoadMovies
Today is the time when youths are no longer interested in cars, especially in Japan. In order to create a new way to connect with the consumer, Honda created "RoadMovies" a service that would enhance their everyday lives. By using this app, users can easily make a movie-like motion picture by simply filming several short footages and choosing a music. The concept of this app is "every road you pass by, every place you go, everything you find, every person you meet will become your road movie." There is a mode that will automatically capture the drive itself, but intentionally, the app is designed not to be limited within that usage, and made it so that it is enjoyable in everyday life. Also, by making the final movie as 28 second, a rather short movie, the movie became something easy to upload and share. Without any substantial promotion, the app had over 4.4 million downloads as of March 2014. This app became number 1 within the free app category of iPhone. Reaching beyond the Japanese users, this app successfully connected the youths and Honda around the globe.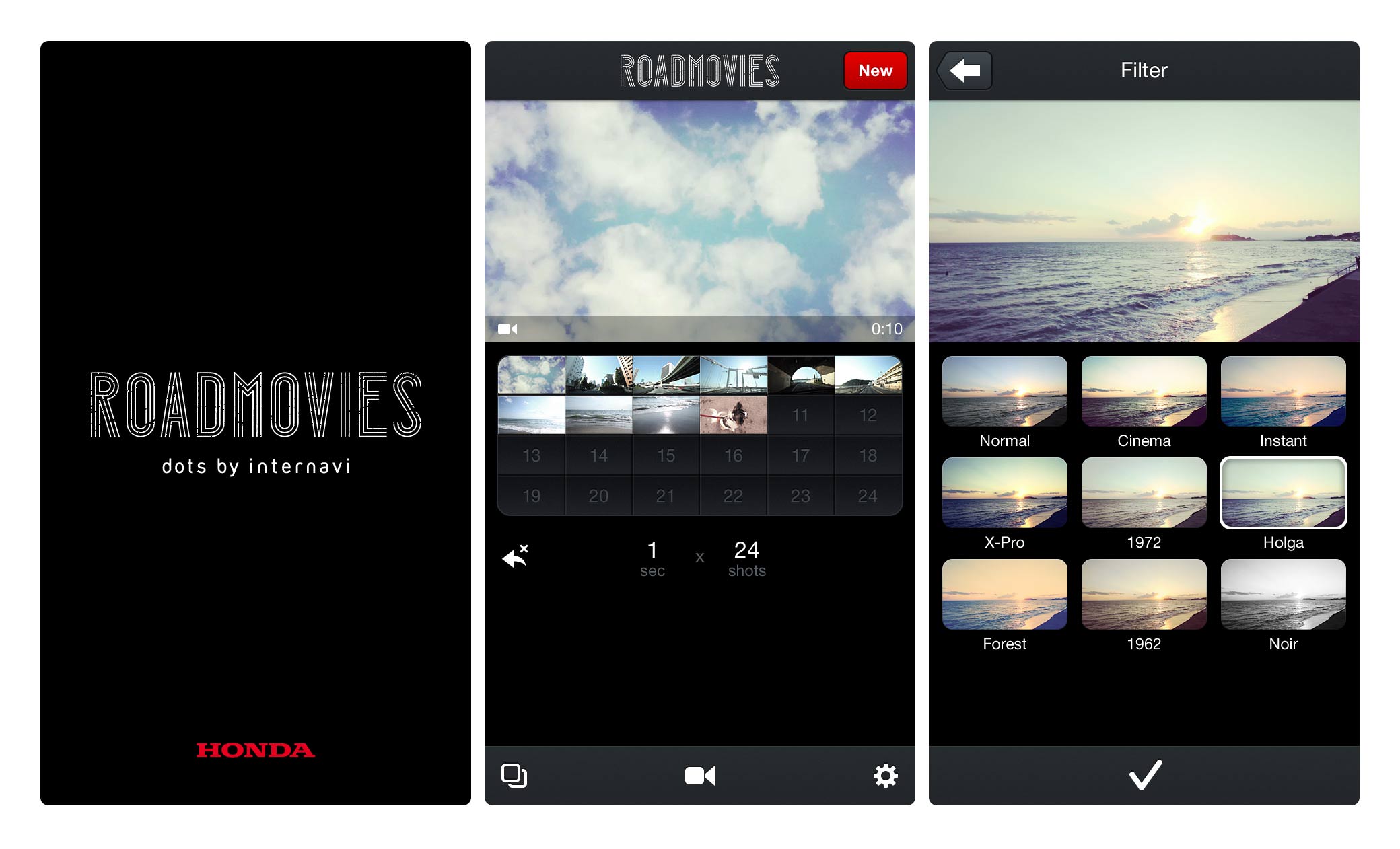 Credit

Creative Director/Creative Technologist : Kaoru Sugano (Dentsu Lab Tokyo) |Copywriter : Sotaro Yasumochi (Dentsu Lab Tokyo)|Copywriter : Nadya Kirillova (Dentsu) |Art Director : Yu Orai (Dentsu Lab Tokyo) |Art Director : Masanori Sakamoto|Creative Technologist : Kyoko Yonezawa (Dentsu) |Technical Director / Programmer : Ken Murayama (DELTRO) |Programmer :Shogo Yano|Sound Production :AIIN.Inc| Producer : Haruhiko Ishikawa (Shipoo) | Account Director : Takao Kaburaki (Dentsu)| Account Director : Takuma Sato (Dentsu)| Client Supervisor :Akihiro Mikawa(Honda Motor Co., Ltd.) |Client Supervisor : Ken Imamura(Honda Motor Co., Ltd.)| Client Supervisor : Ryota Suzuki(Honda Motor Co., Ltd.)
Award

[Yahoo! JAPAN Internet Creative Award]
- Grand Prix

[Apple iTunes - App Store Best of 2013]
Client
本田技研工業株式会社 / Honda Motor Co., Ltd.