A HAPPY NEW YEAR 2022
Artist and singer Yumin (Yumi Matsutoya) has long been admired by fans and artists alike. JUJU, who is also an artist and an avid admirer of Yumin decided to release a cover album dedicated to her songs, having Masataka Matsutoya as a producer.
The project A HAPPY NEW YEAR 2022 was launched to announce the release of this special album. Through a newspaper ad during the New Year's holidays, the sound of "A Happy New Year" -a song from the album- was premiered to the public prior to the actual release of the album.
By scanning the QR code in the ad, a red record would start spinning in AR. The user can hear JUJU's voice singing the song, as they watch the letters in JUJU's message to Yumin –also printed on the ad- start floating in the air and turning into the lyrics of "A Happy New Year."
Taking advantage of the New Year's holiday, a time of family gatherings, the goal was to create an experience that would transcend generations and bring the song to life in a new way.
As a result, over 32,000 people activated the AR. The newspaper and the record company received numerous accolades. As a result of this impactful pre-release announcement, the song was able to reach No. 1 on the Oricon charts after its release.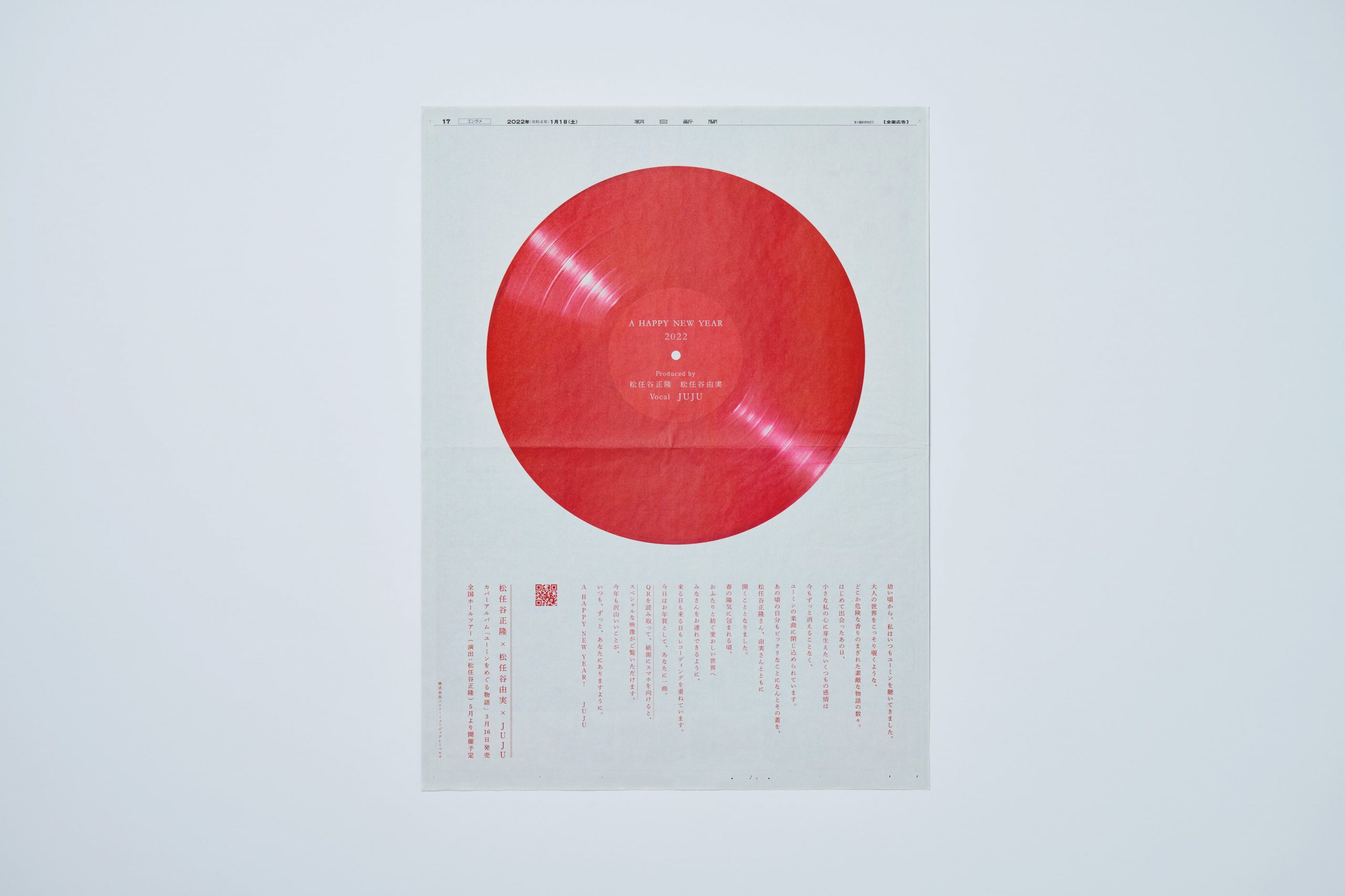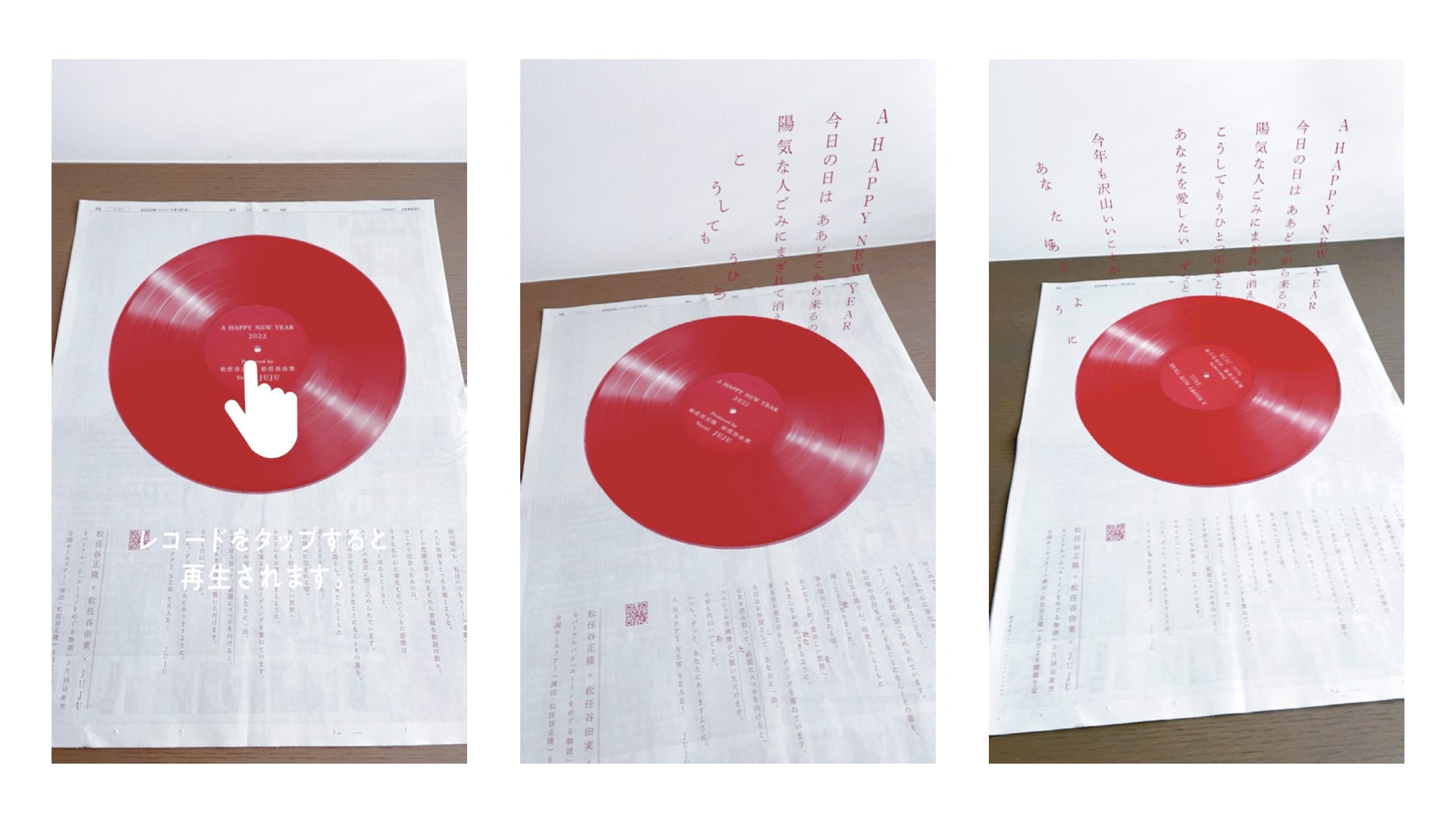 Credit

Art Director : Arata Kubota (Dentsu) | Copy Writer:Sayaka Arimoto (Dentsu) | Creative Technologist:Keita Kuki (Dentsu Lab Tokyo) | Account Executive:Kei Terasaki (Dentsu) | Technical Director:Hiroyuki Hori (PAN Co., Ltd. | Dentsu Craft Tokyo) | Engineer:Yuki Tanabe (Dentsu Craft Tokyo) | Producer:Masafumi Fujioka (Dentsu Craft Tokyo) | Producer:Kenya Miyashita (Dentsu Craft Tokyo) | Producer:Matsuyama Hiroyuki (TAKI Corporation) | Designer:Hirohito Kagoshi (TAKI Corporation) | Designer:Konatsu Matsumoto (TAKI Corporation) | Retoucher:Tae Yoshioka (VONS pictures) | 3D Modeling:Kanji Araya (VONS pictures)
Award

2021 Asahi Advertising Award