KAJIMA CONCRETE BASE
Kajima Corporation opened "KAJIMA CONCRETE BASE", an exhibition facility to introduce concrete technology, in the Nishi-Chofu Experimental Hall of Kajima Technical Research Institute.
Dentsu Lab Tokyo was in charge of space design as well as exhibition planning and production.
A total of 14 pieces of Kajima's concrete technology will be introduced at the exhibition. In the center of the exhibition area, a circular table is set up as a presentation space.  Visitors can experience an interactive video presentation while communicating around the table.
The panels in the exhibition area are made of large-size photographs that impressively convey the materials, features, and manufacturing process of each technology. The counter below the panels displays the actual concrete and other materials that make up each technology, an explanatory booklet, and a cube that plays the explanatory video.
KAJIMA CONCRETE BASE is expected to attract a wide range of visitors from Japan and abroad, from clients to students. Therefore, we designed the place to have a presentation function of the technologies for specialists, and at the same time, to be a place where people without specialized knowledge can feel familiar with concrete technologies.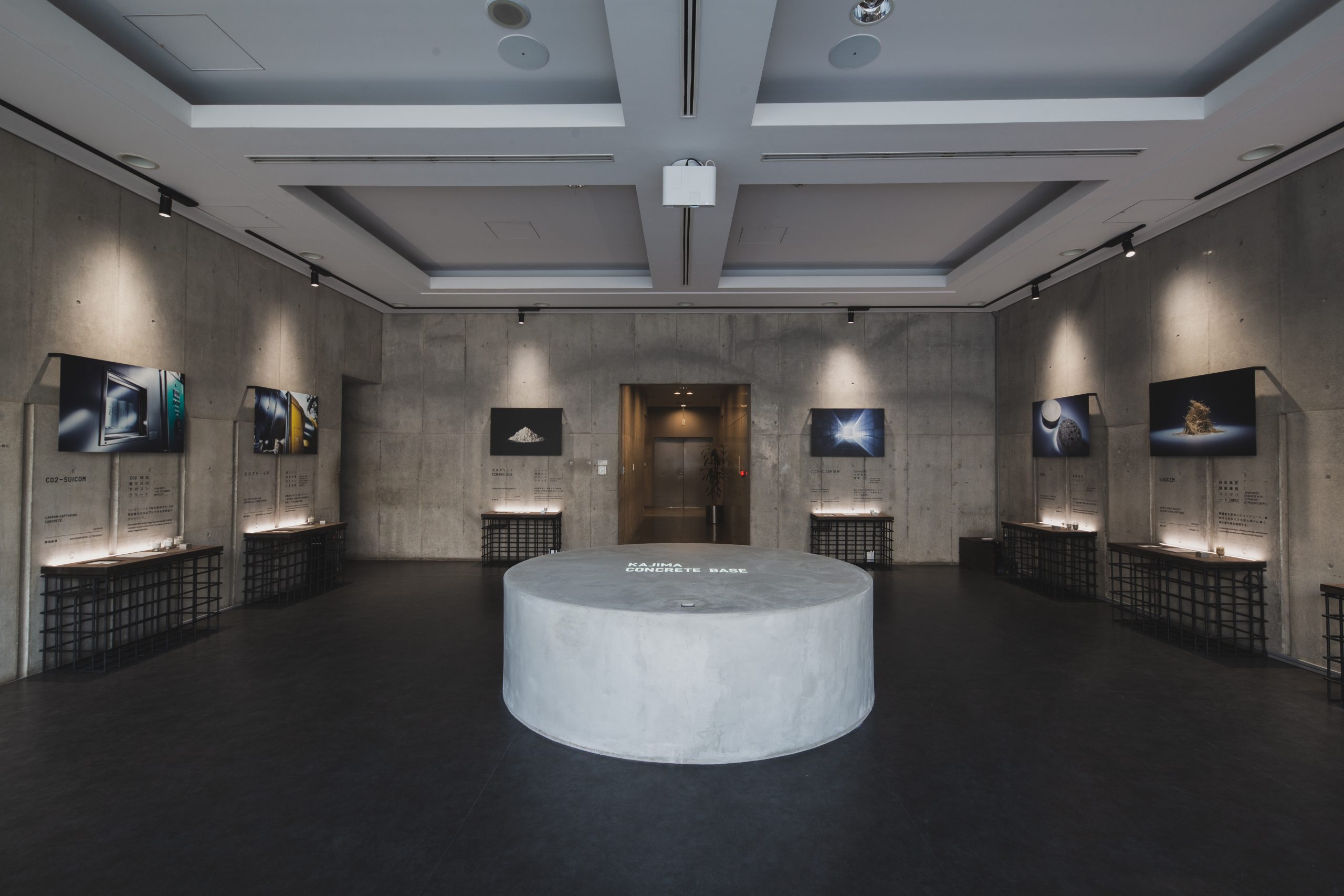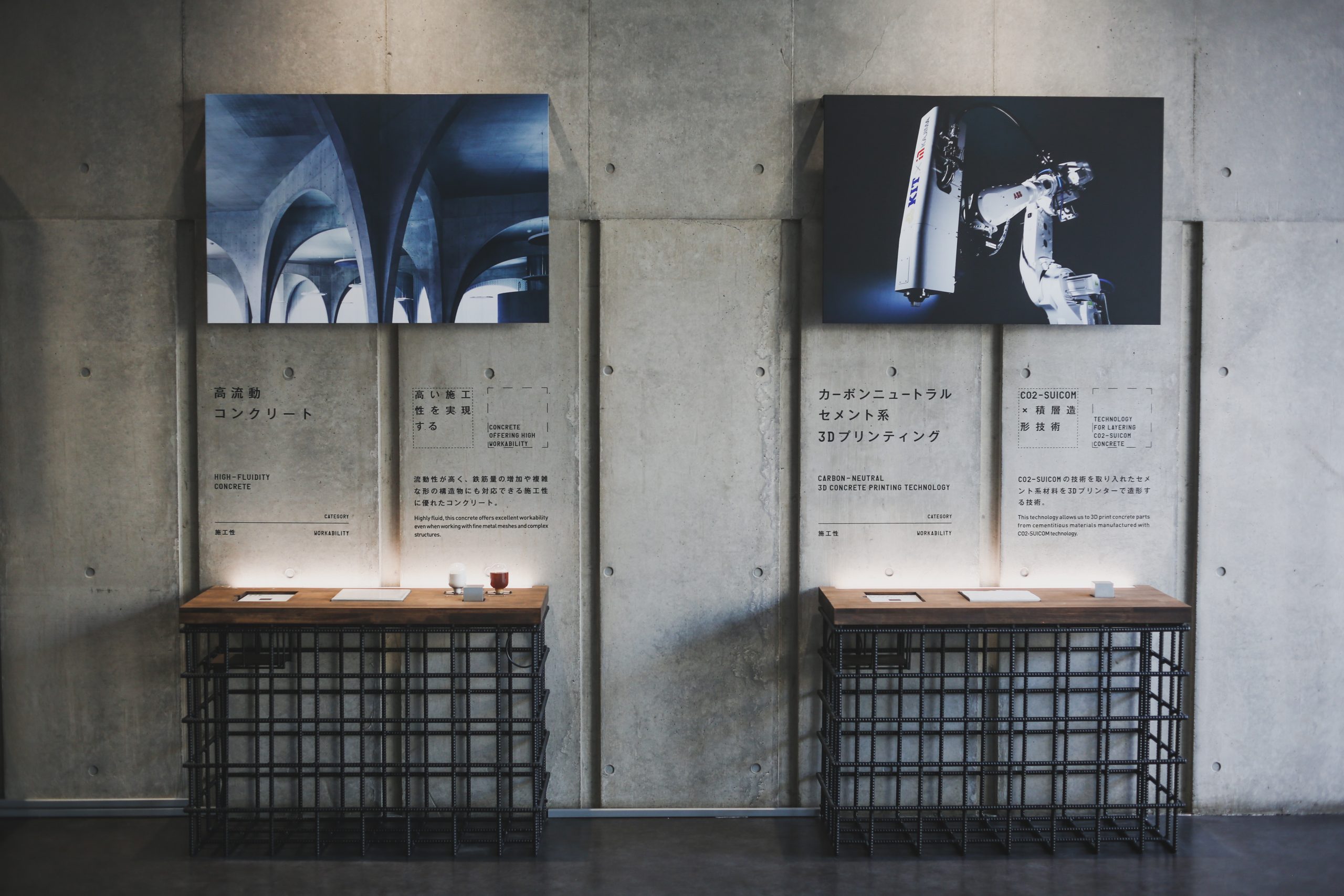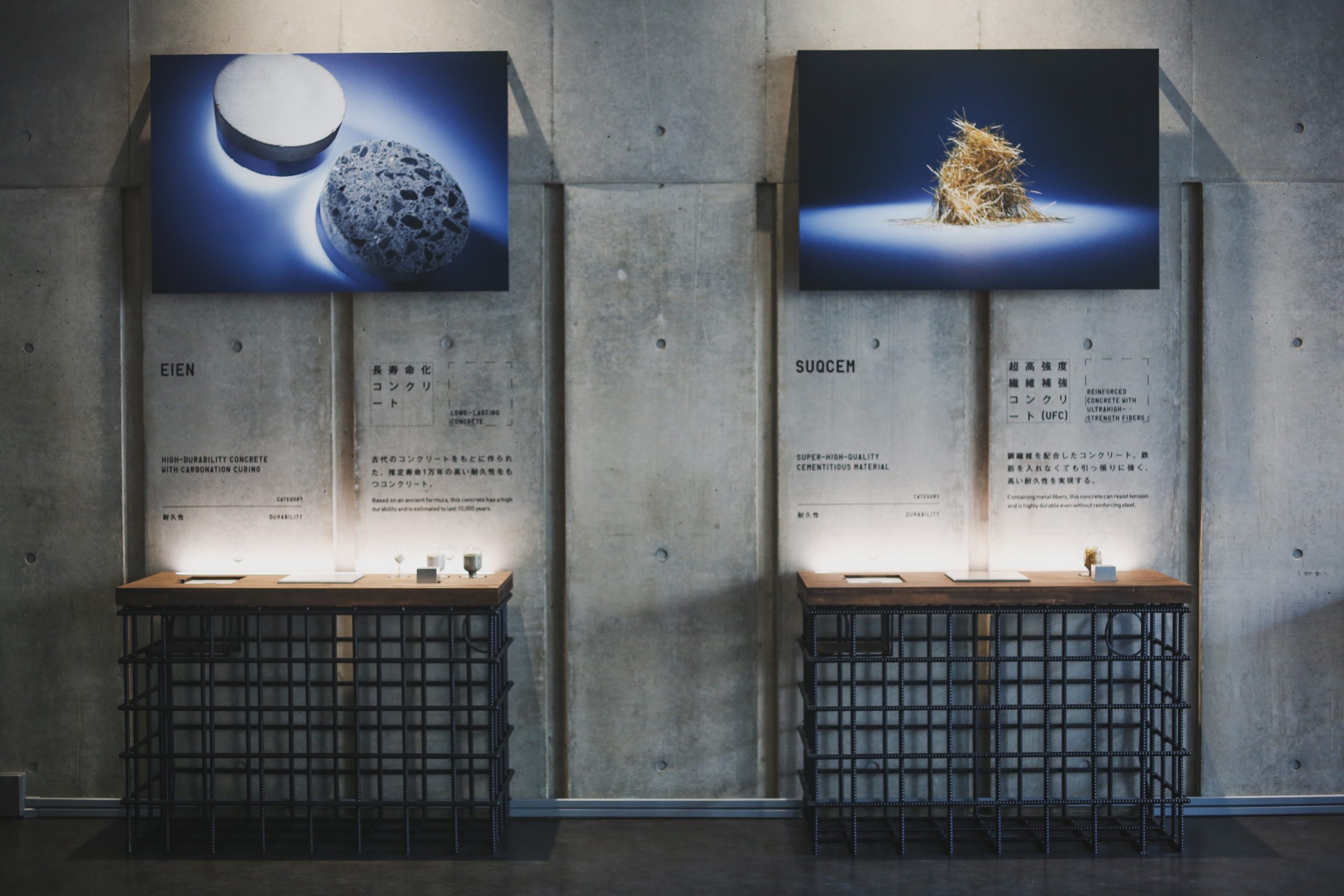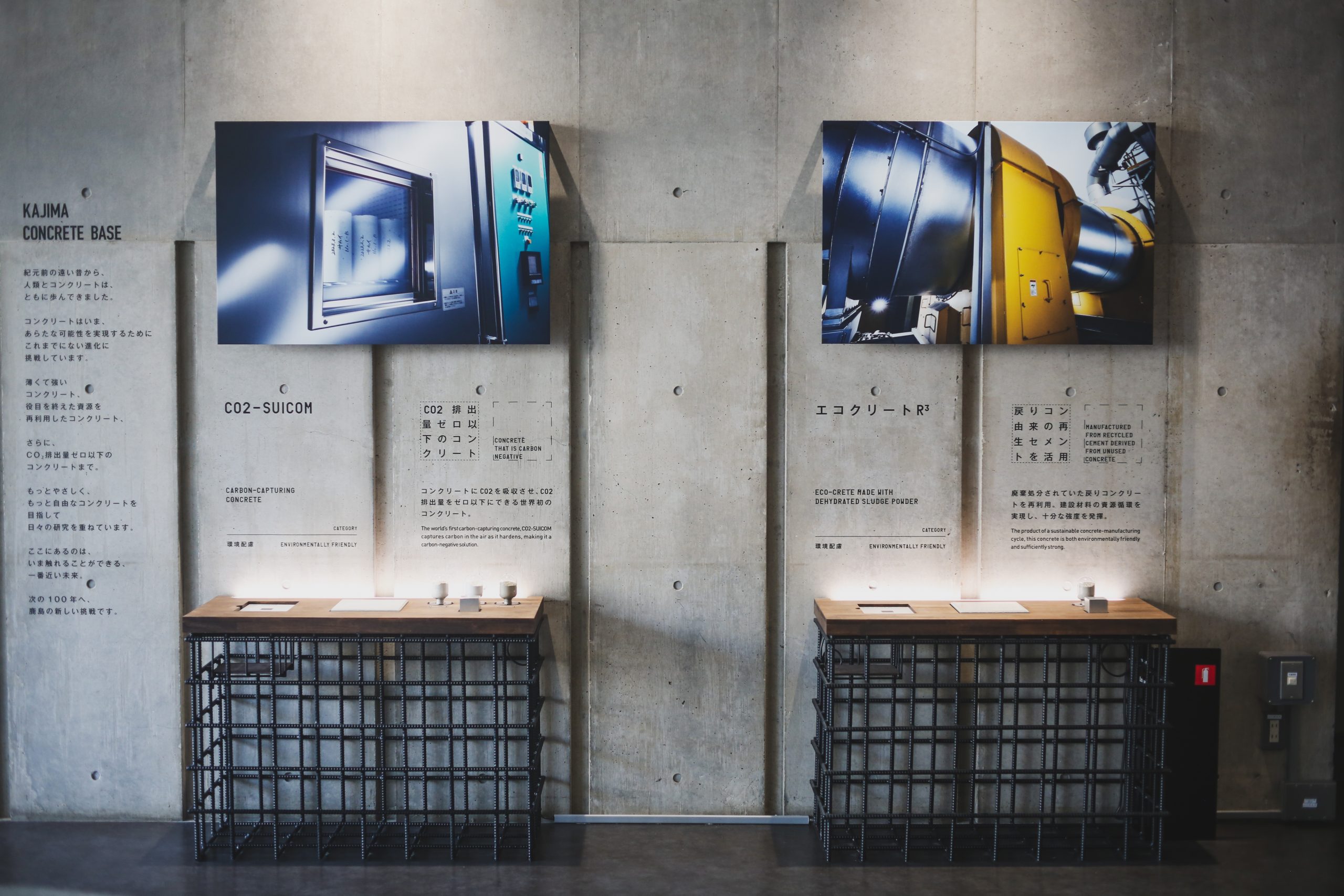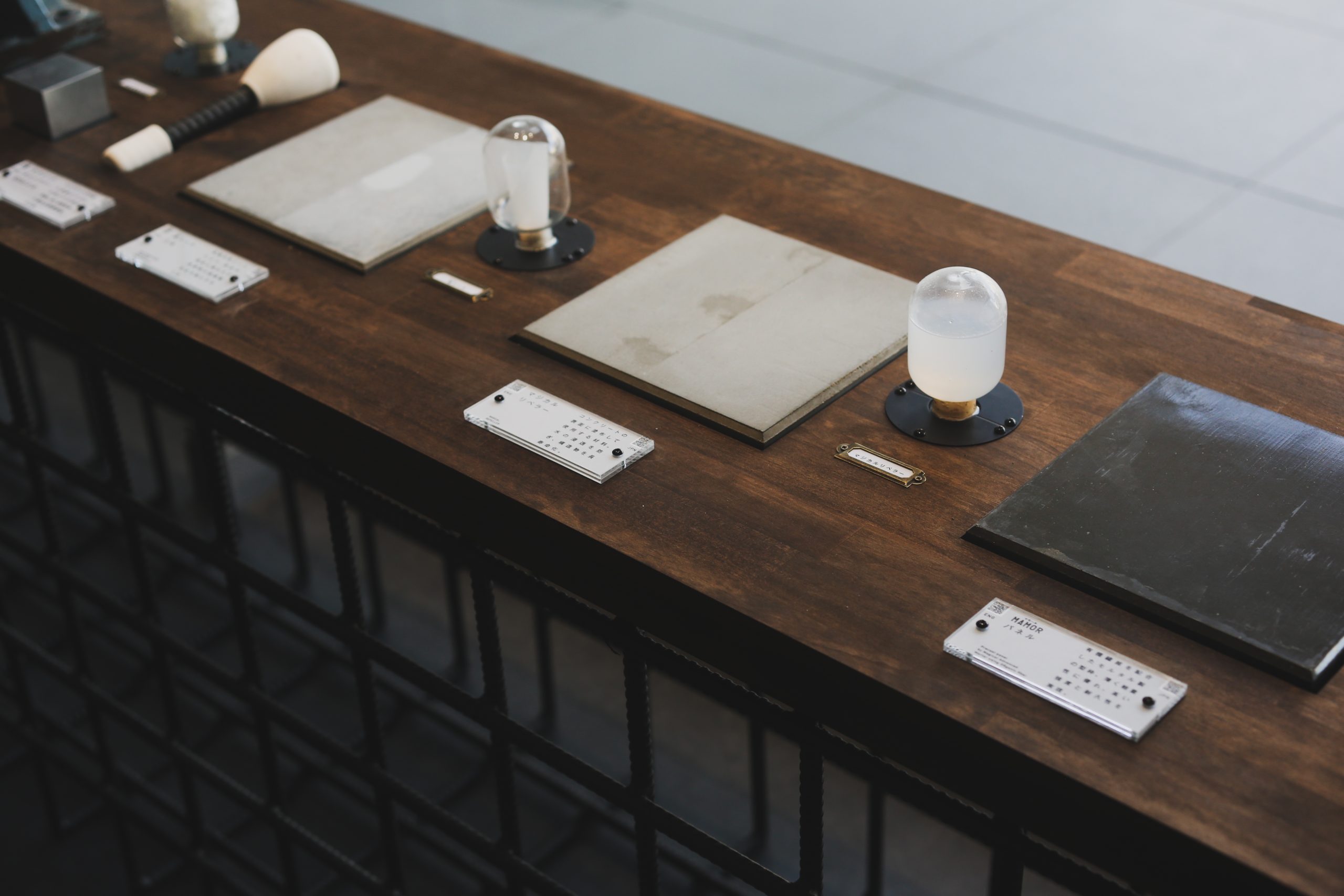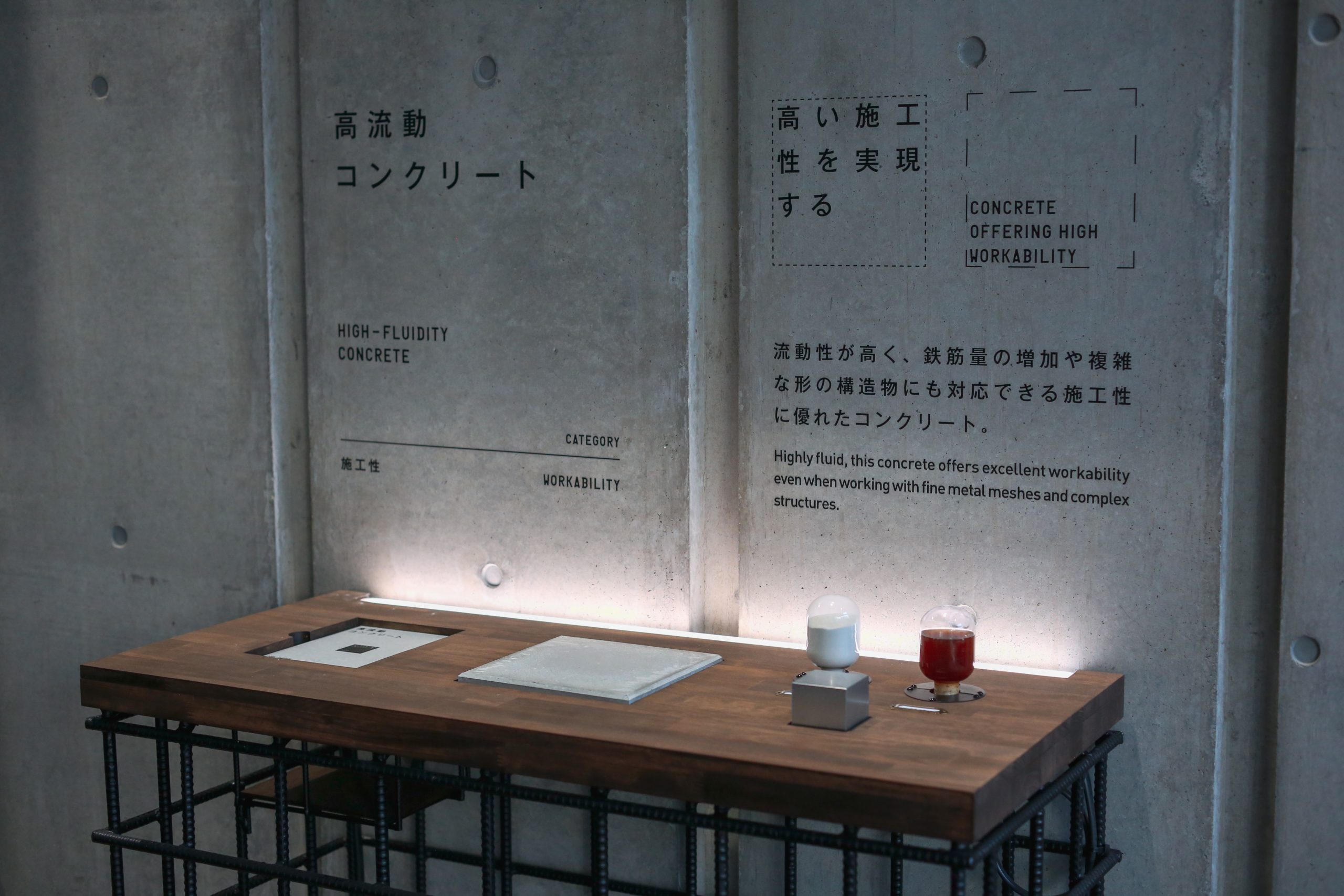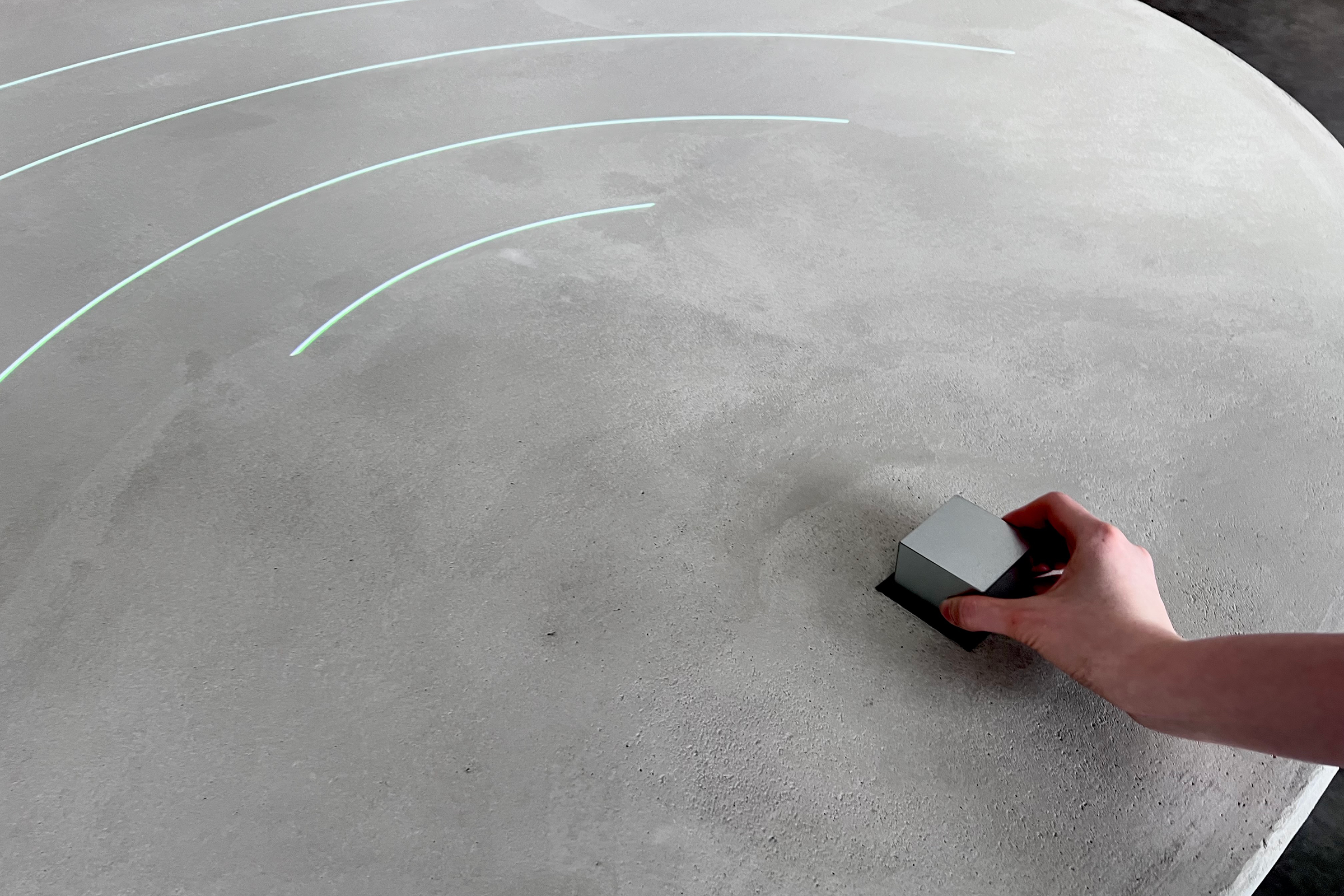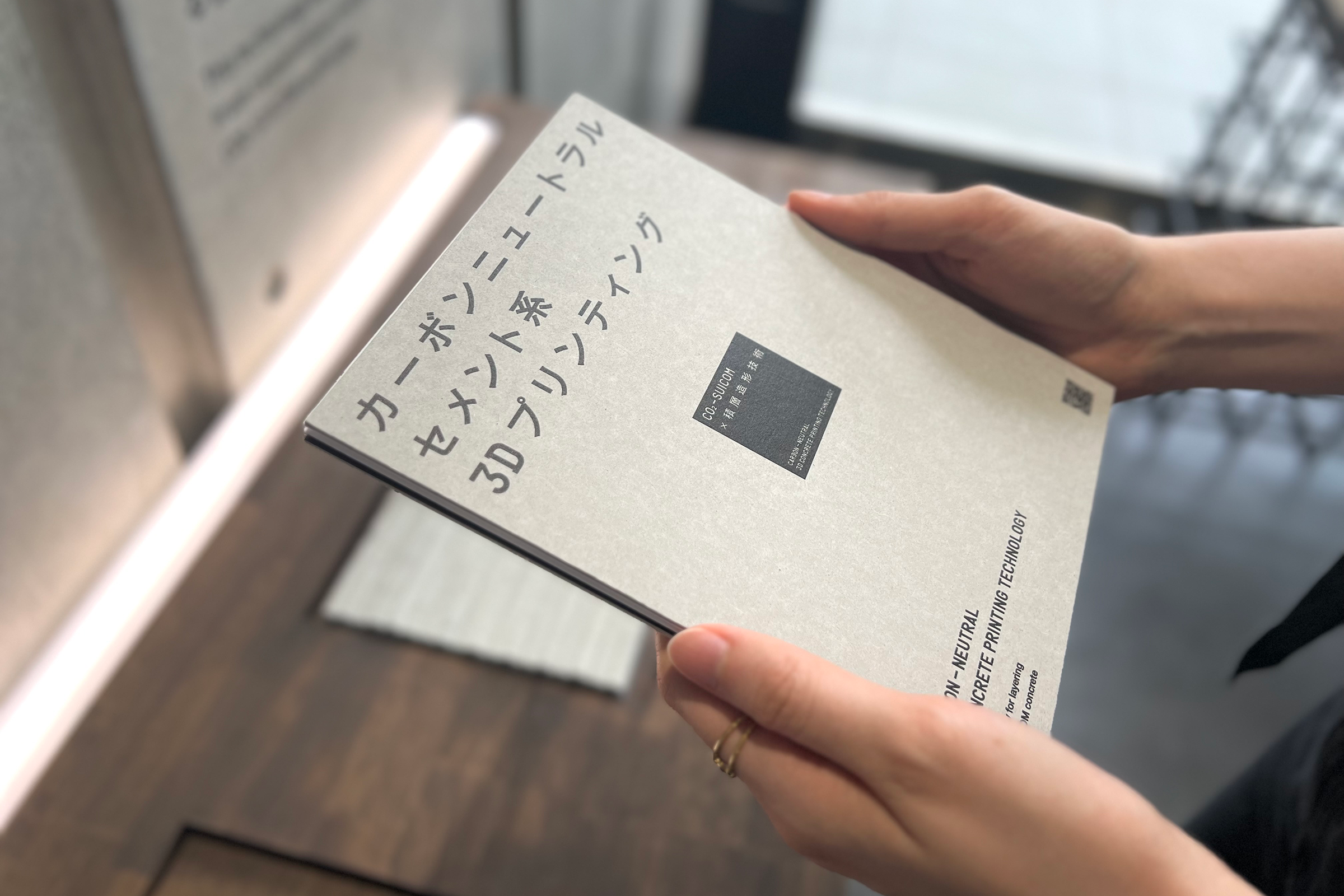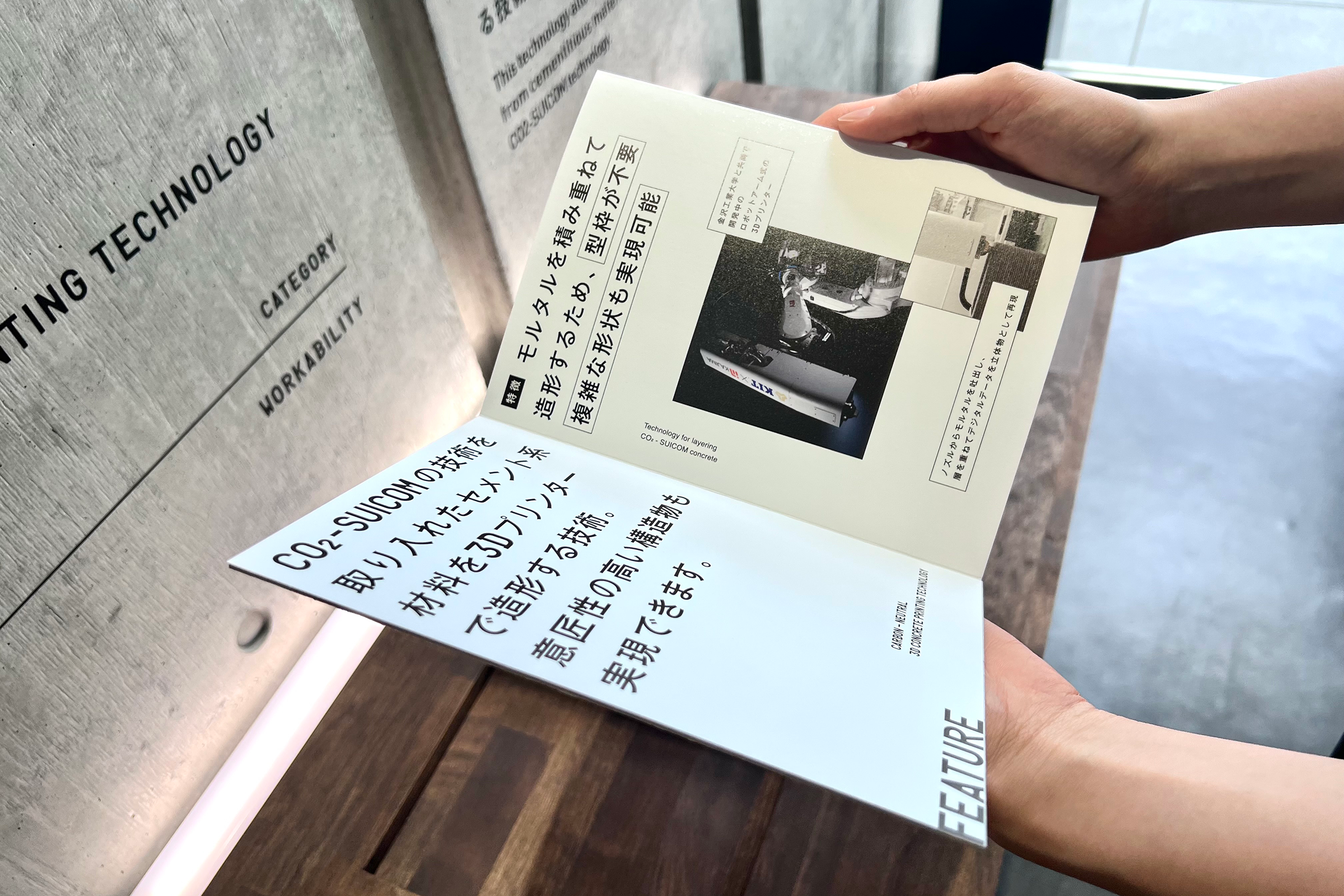 Credit

Executive Creative Director:Naoki Tanaka (Dentsu Lab Tokyo) | Creative Director:Ryo Suetomi (Dentsu Lab Tokyo) |Art Director:Sho Tsujioka (Dentsu) |Copywriter:Juyoung Yun (Dentsu Lab Tokyo) | Copywriter:Risako Kawashima (Dentsu Lab Tokyo) | Planner:Genki Akiyama (Dentsu) | Planner:Kou Mikuni (Dentsu Lab Tokyo) | Producer:Kohei Ai (Dentsu Lab Tokyo) | Producer:Shinya Inagawa (Dentsu Creative Cube) | Producer:Masahito Mitsuhashi(Dentsu Creative Cube) | Producer / Space Designer:Kensuke Takahata (Dentsu Live) | Producer:Munehisa Matsunaga (Dentsu Live) | Technical Director:Masahiro Hashimoto (Dentsu Live) | Designer:Norito Yoshizawa | Photographer:Kenichi Sonehara(amana) | Retoucher:Aya Sasazaki(amana) | Producer:Hayato Satomi (WOIL) | Producer:Daichi Hamaguchi (WOIL) | Producer:Kento Iida (WOIL) | Director:Daihei Shibata | Director:Kento Tanabe | Designer:Yukari Yokozawa (PYRAMID FILM QUADRA) | Designer:Ami Hirose (PYRAMID FILM QUADRA) | Chief Project Manager:Ryuki Shimizu (PYRAMID FILM QUADRA) | Producer:Kosuke Hayashi (PYRAMID FILM QUADRA) | Account Executive:Shoko Toyoda (Dentsu) | Account Executive:Masaya Iwata (Dentsu)