Visualizing the BLIND SOCCER
Blind Soccer is variation of soccer designed for the player who are blind or visually impaired. This sport had a large problem: when people with visual impairments wanted to be spectators rather than athletes, there was no way for them to sit back and enjoy taking in a game.Accordingly, we developed three devices to expand the spectator experience using the sense of touch.
[HAPTIC FIELD]
A HAPTIC FIELD is a small model of a stadium to place on your lap. The position of the ball is detected using a camera with a field of view over the entire playing field, and that information is reproduced on the HAPTIC FIELD. By touching this small field with their hands, spectators can experience the movement of the ball throughout the match in real time.
[KICK TAP]
KICK TAP is a small tactile device that uses FM radio waves. By adding vibration to the existing play-by-play audio,a real feeling of the athletes' dynamism can be evoked. The device itself is highly compact and easily portable, making it possible to hand them out at stadiums and other high-capacity venues.
[WOW BALL]
The real pleasure of spectator sports comesin sharing the excitement of a match with someone else. However, in blind soccer, considering the negative impact it would have on the athletes on the field, it's not possible to raise your voice to cheer while watching the match. A WOW BALL is a device that lets you share the excitement of cheering on your team together using only the movement of air, without the need to make noise. Using a simple mechanism of multiple rubber balls connected with a tube, in which squeezing one ball causes the other balls to expand proportionately, spectators can instinctively share their excitement with each other.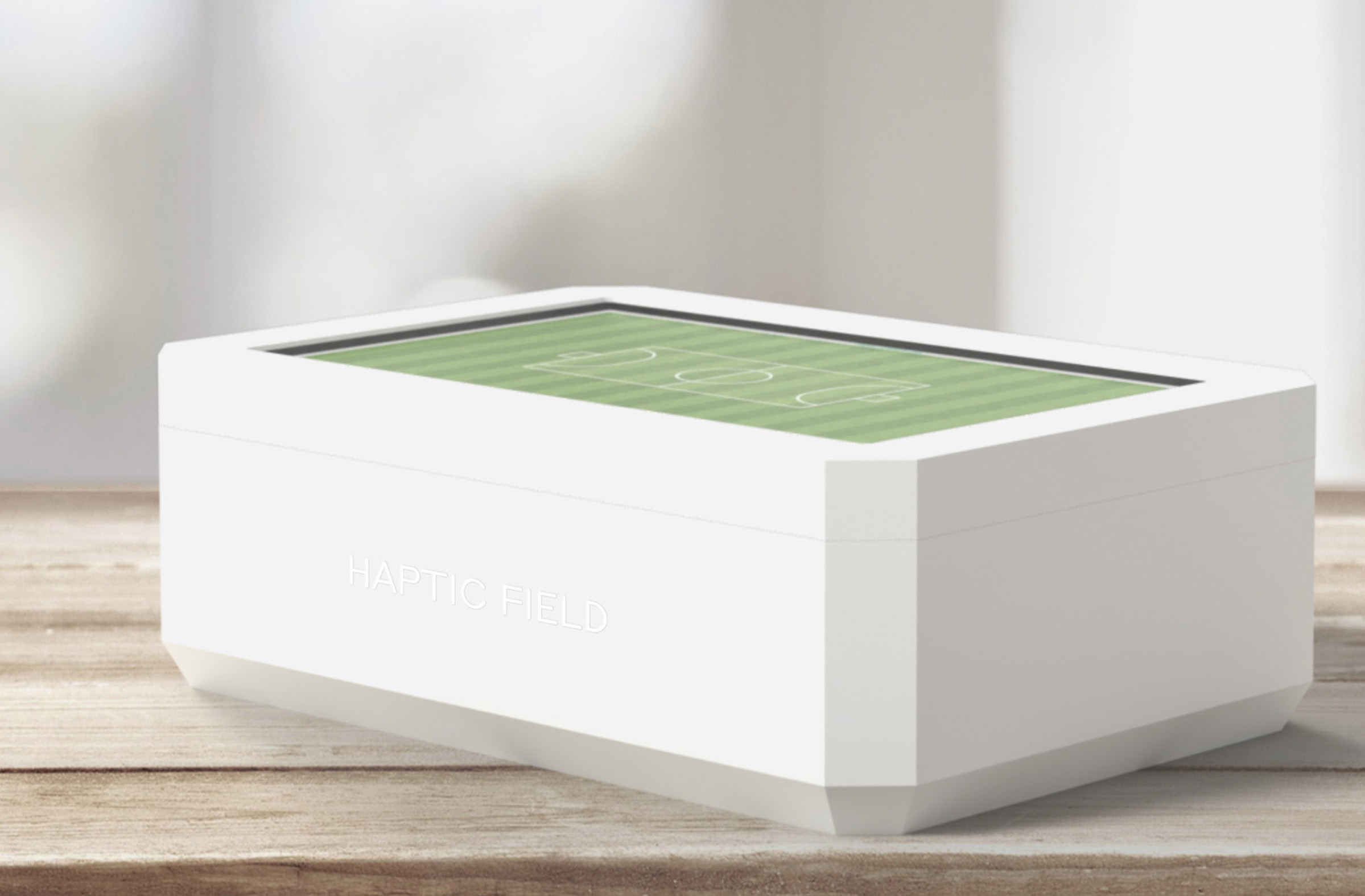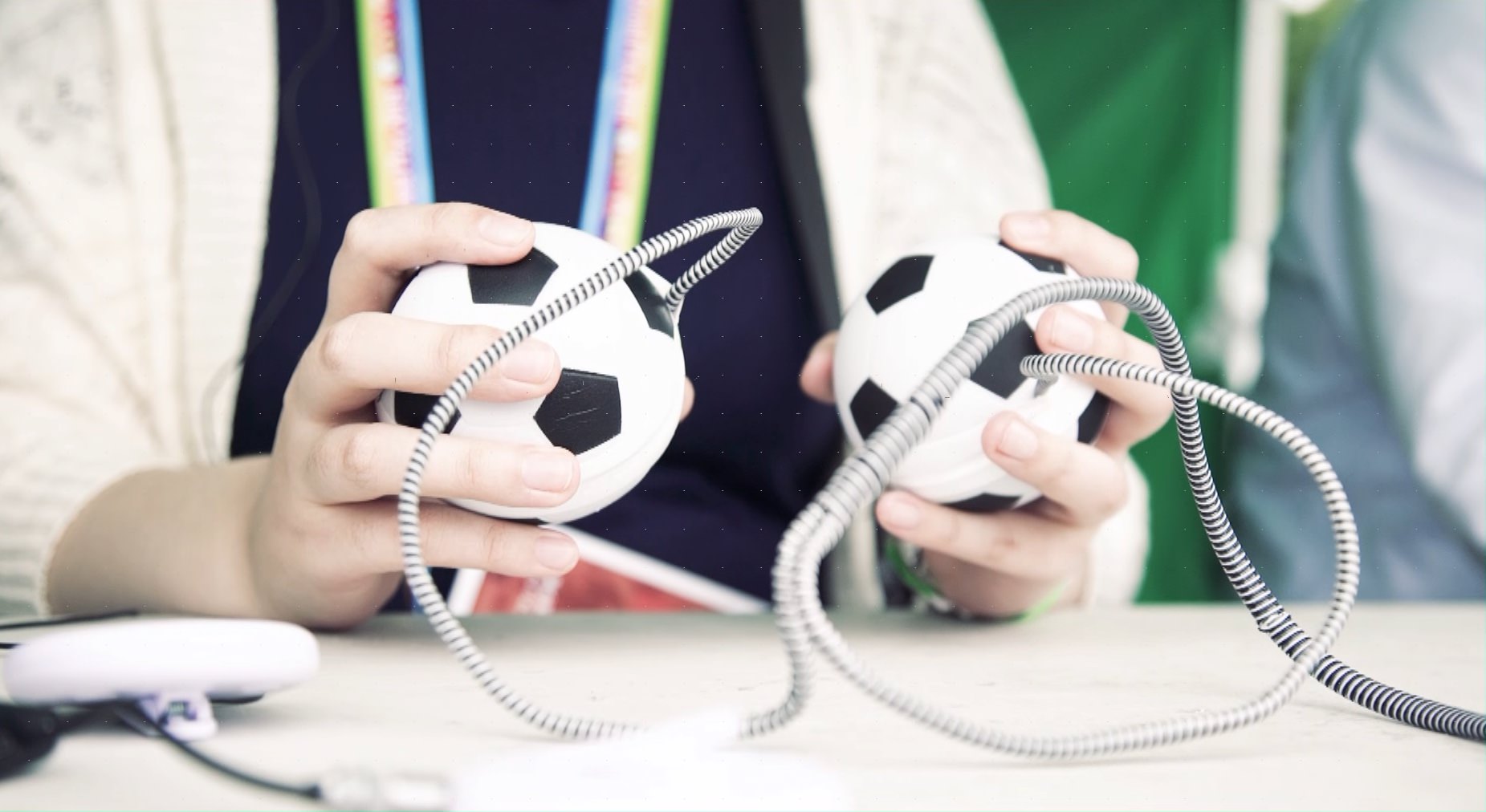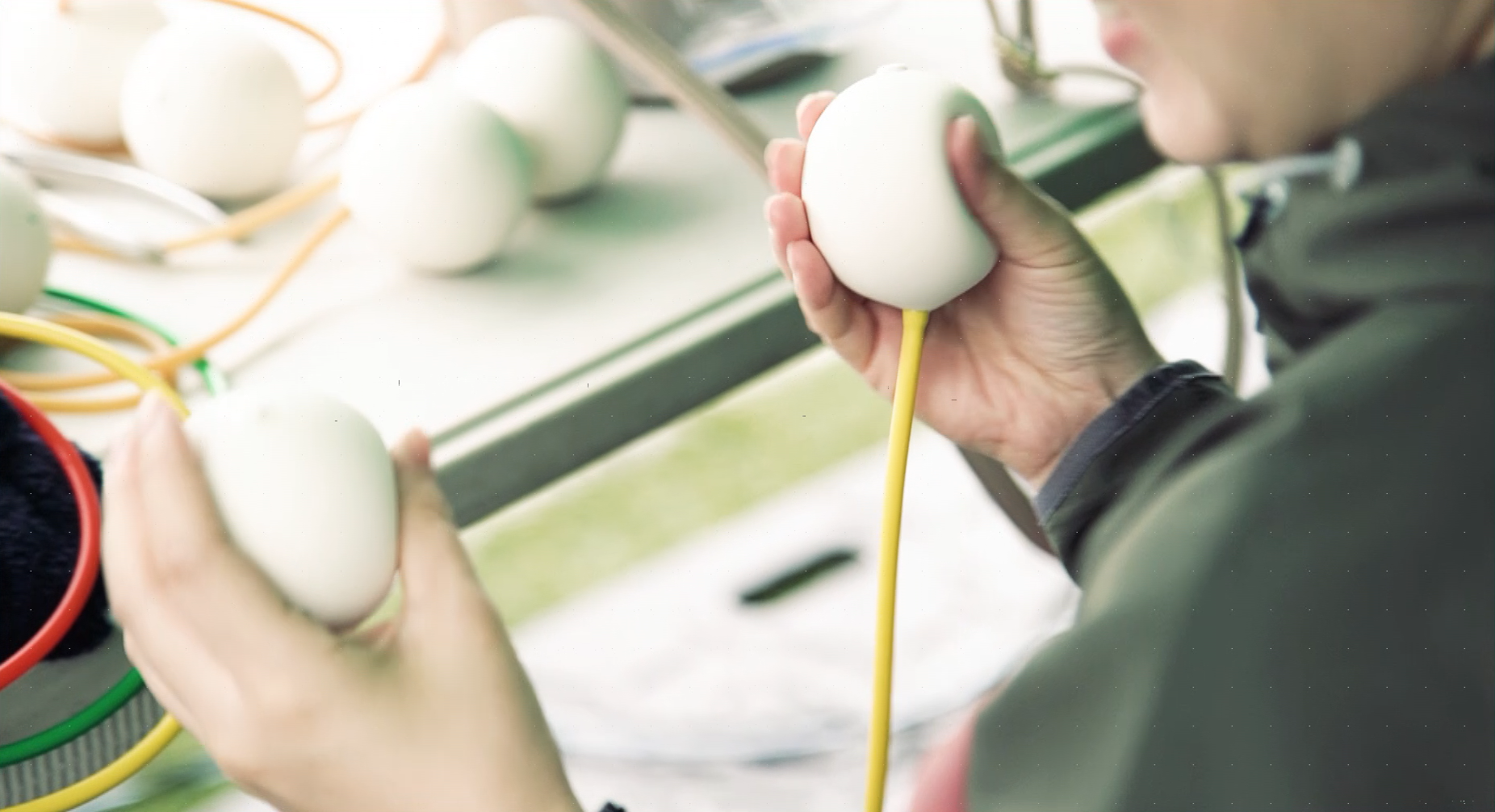 Credit

Executive Creative Director:Kaoru Sugano(Dentsu Lab Tokyo)|Creative Director:Takuya Fujita(Dentsu Inc.)|Planner:Toru Oyama(Dentsu Inc.)|Producer:Kohei Ai(Dentsu Lab Tokyo)|Art Director:Yuji Higuchi(Dentsu Inc.)|Copy Writer:Tomoki Yomogita(Dentsu Inc.)|Producer:Ryo Miura(Dentsu Lab Tokyo)|Creative Technologist:Shintaro Murakami(Dentsu Lab Tokyo)|Researcher:Junji Watanabe(NTT Laboratories)|Producer:Kenya Miyashita(Dentsu Creative X Inc.)|Director:Shuto Hashiura(Dentsu Creative X Inc.)|Cinematographer:Kenichi Murase(Freelance)|Factory manager/Technical director:Masataka Kimura(TASKO Inc.)|Design Engineer:Kayo Watanabe(TASKO Inc.)|Design Engineer:Masaki Sato(TASKO Inc.)|CAD operator:Takuma Sakagawa(riversault)|Industrial designer:Naoki Kawamoto(N&R Foldings Japan Co., Ltd.)|Designer:Toshiya Higashitani(N&R Foldings Japan Co., Ltd.)|Graphic Designer/Directer:Yosuke Oda(TASKO Inc.)|Graphic Designer:Yukari Yamazaki(TASKO Inc.)|Technical director/Device engineer:Kanta Horio(Ponoor Experiments inc.)|Programmer:Taiki Niimi(Freelance)|Assistant Engineer:Ryoichi Sakata(TASKO Inc.)|Assistant Engineer:Naoto Oi(TASKO Inc.)|Assistant Engineer:Tsunehiko Sasada(TASKO Inc.)|Assistant Engineer:Ryo Inomata(TASKO Inc.)|Assistant Engineer:Soma Nagahara(TASKO Inc.)|Assistant Engineer:Kentaro Takagi(TASKO Inc.)|Assistant Engineer:Kohei Tone(TASKO Inc.)|Assistant Engineer:Shugo Kashiwagi(TASKO Inc.)|Assistant Engineer:Ami Takahashi(TASKO Inc.)|Assistant Engineer:Azumi Kutsuwa(TASKO Inc.)|Assistant Engineer:Kazuhiro Koshiba(KOSHIBA SHOKUDO)