HELLO! NEW HALLOWEEN
Shibuya Ward, concerned by the spread of the novel coronavirus, reviewed the request for self-restraint at 2020's Halloween. Dentsu Lab Tokyo proposed that instead of simply saying, "Don't gather," the concept should be, "We can enjoy Halloween even without gathering." With the support of Shibuya Ward, we launched the "HELLO! NEW HALLOWEEN" project together with SHIBUYA QWS .
We carried out the sale and distribution of original masks, and held an online workshop for kids who wanted to make their own costume masks. In addition, we deployed graphics at Shibuya station, commercial facilities, and jumbo screens calling for participation in the project. Furthermore, as a digital initiative, we released original effects that could be used on Instagram Stories. From AR costume effects to stickers you can play with, we developed 12 types of effects to make Halloween fun even without gathering with others. The results were definitive, with crowds in Shibuya down 67% from the year before.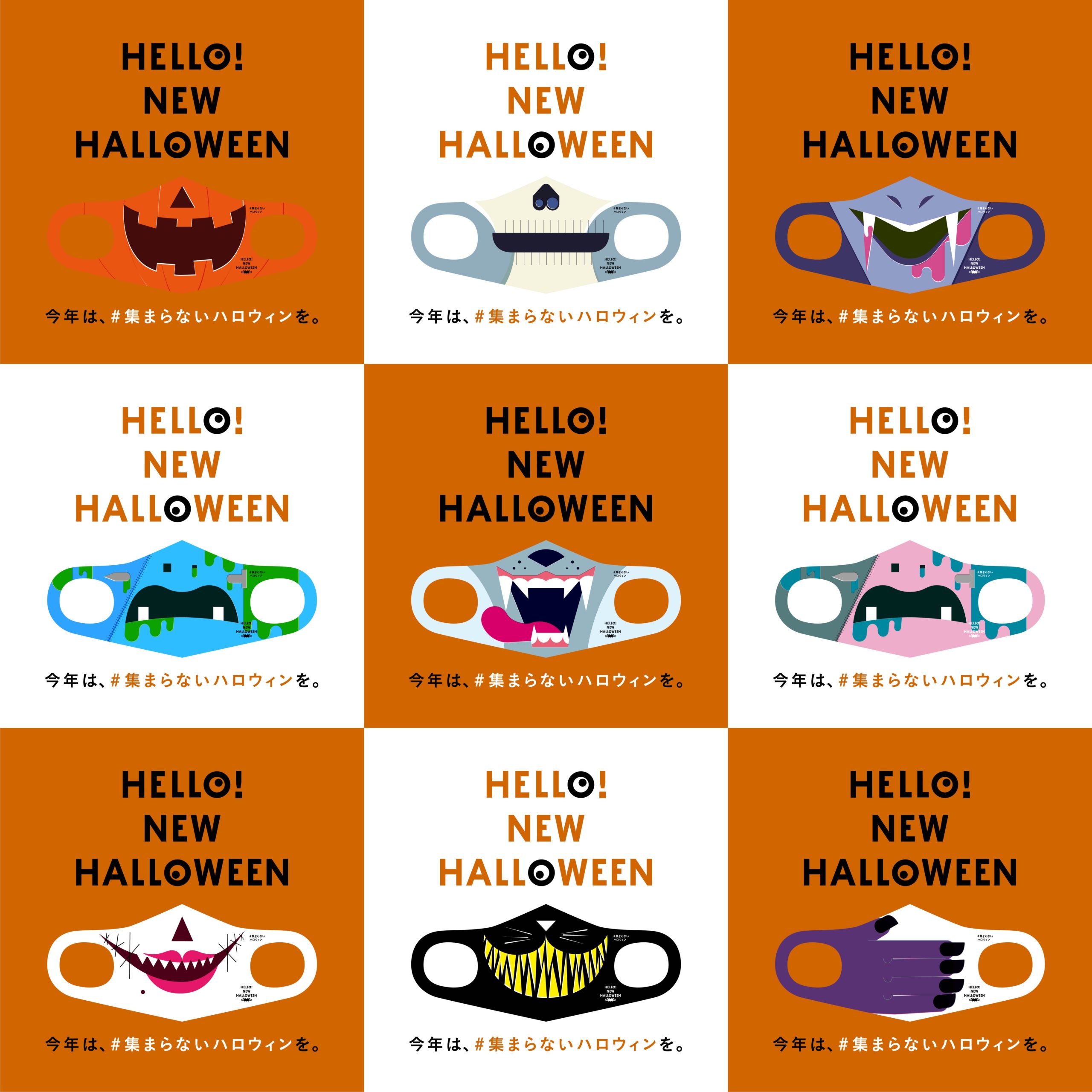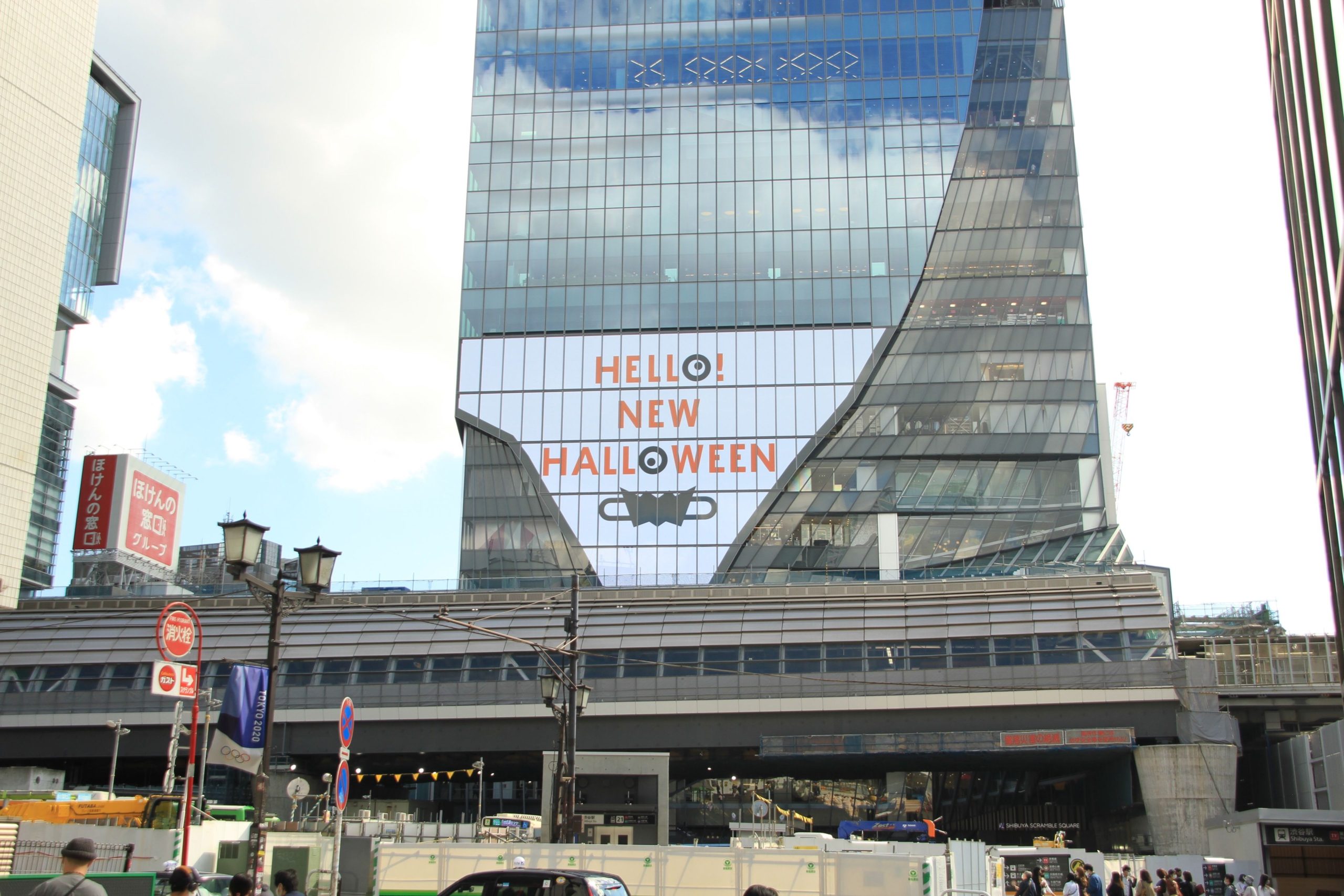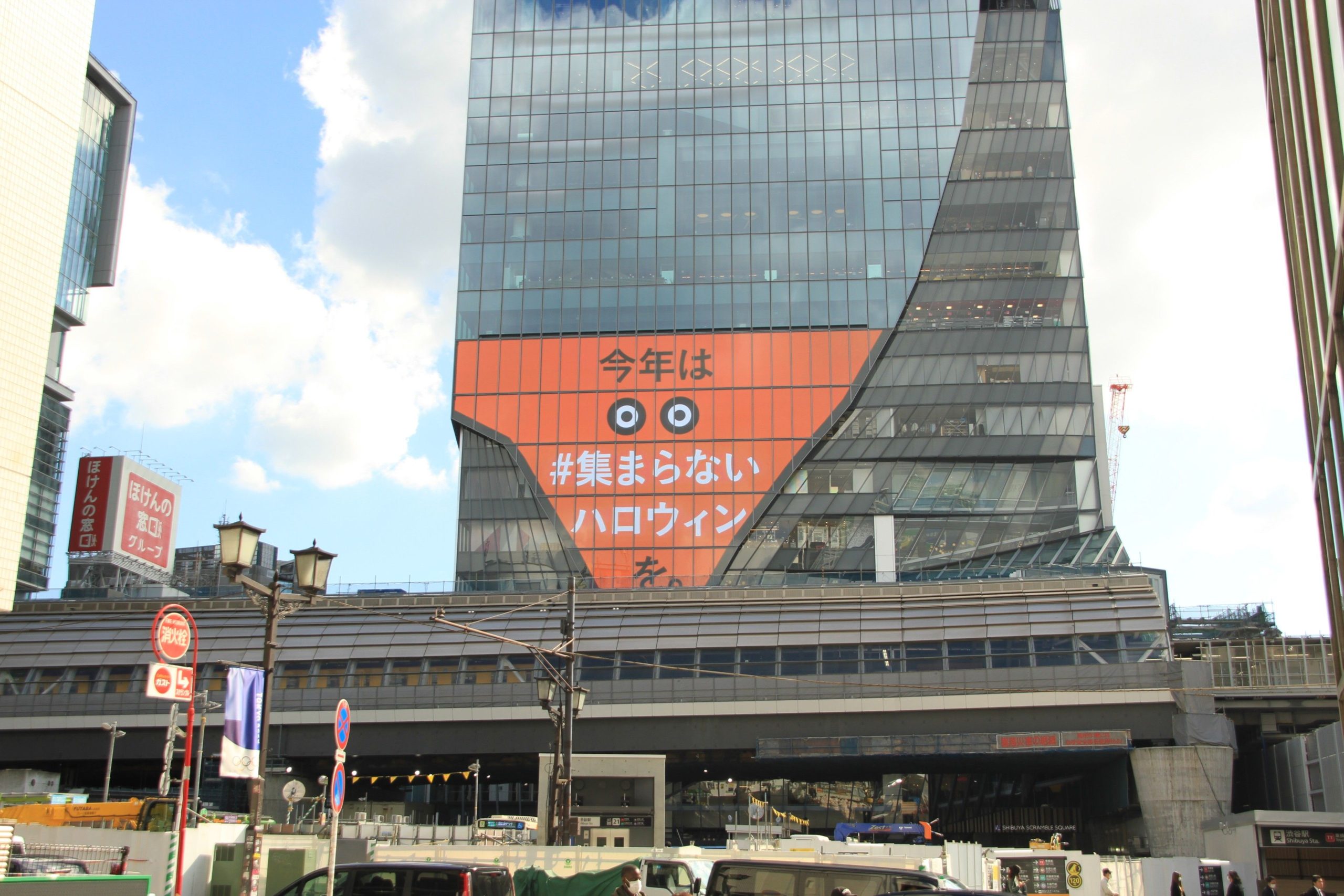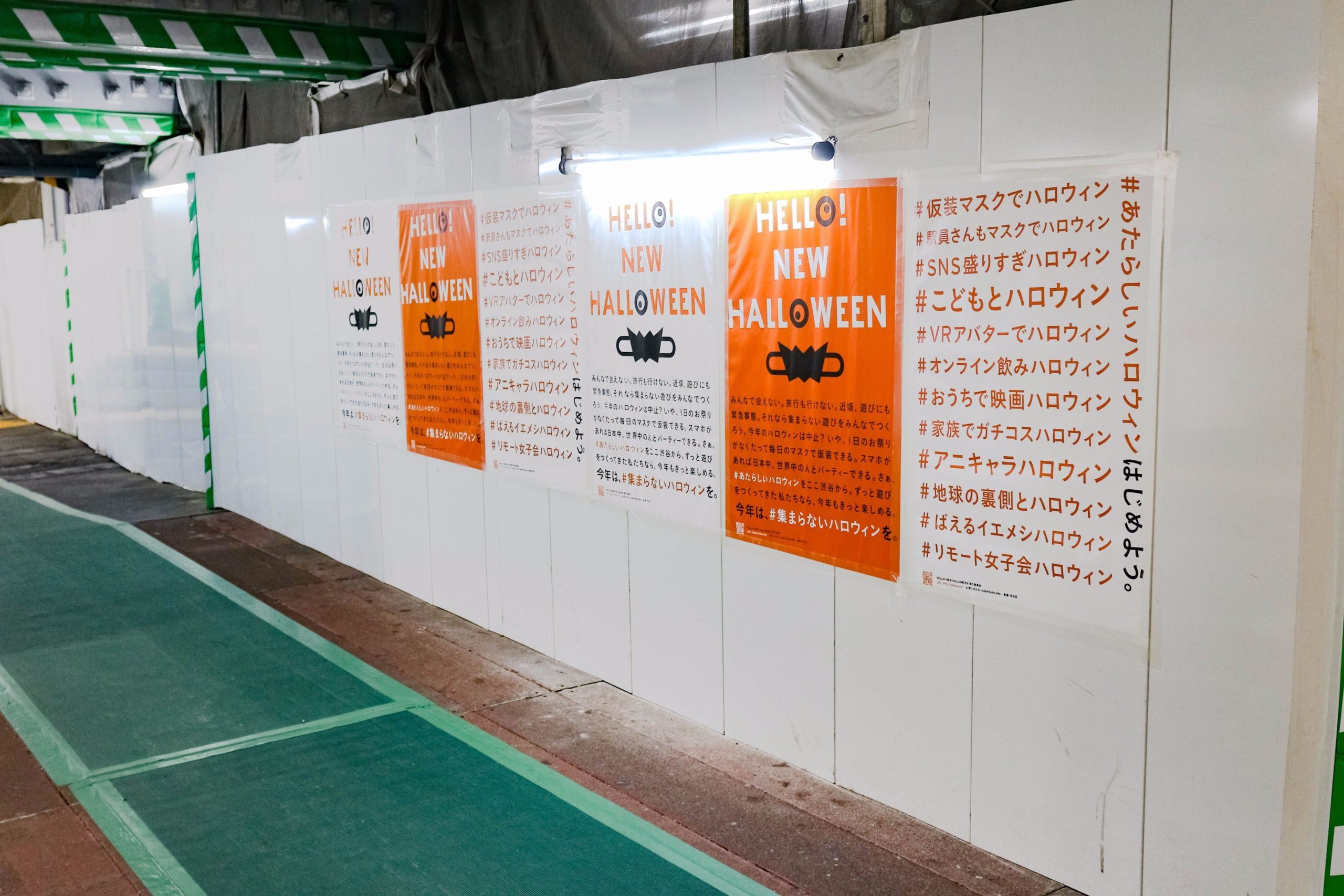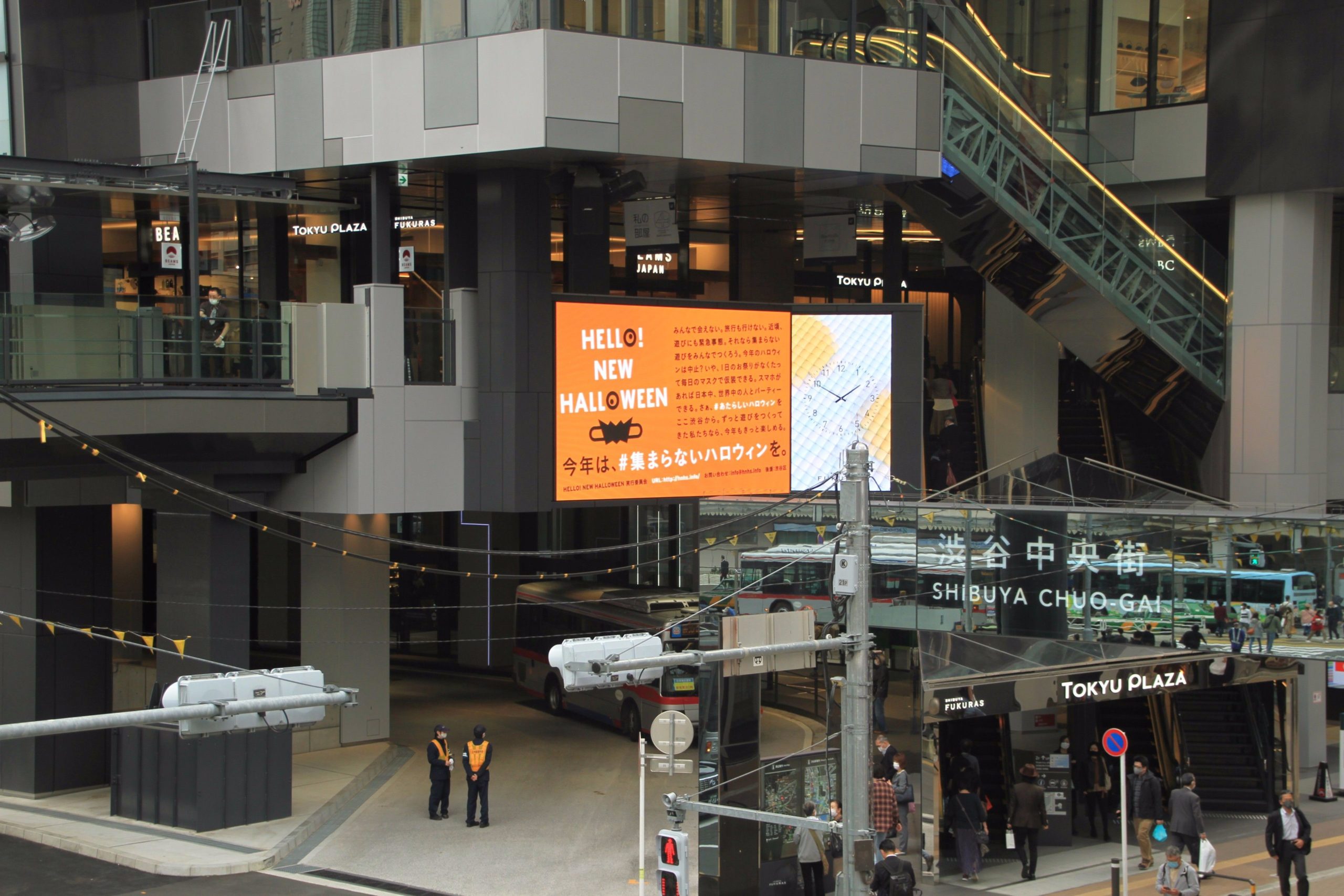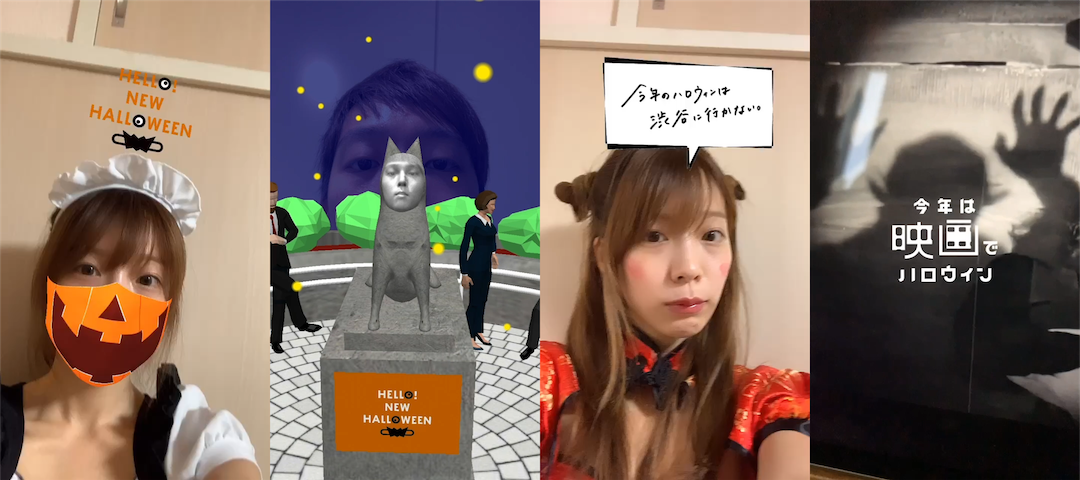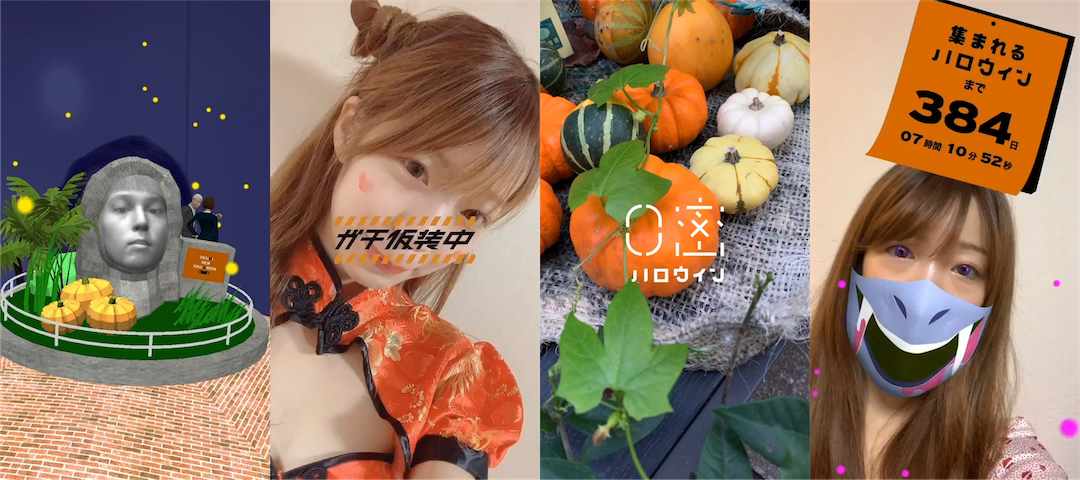 Credit

○Creative Team
Creative Director:Naoki Tanaka(Dentsu Lab Tokyo)|Art Director:Yusuke Koyanagi(Dentsu Lab Tokyo)|Art Director:Natsuki Tomoda(DENTSU INC.)|Art Director:Sakura Hotta(DENTSU INC.)|Producer:Kohei Ai(Dentsu Lab Tokyo)|Producer:Ryo Miura(Dentsu Lab Tokyo)|Planner:Ayaka Tanaka(Dentsu Lab Tokyo)|Planner:Juyoung Yun(Dentsu Lab Tokyo)|Planner:Ryo Suetomi(Dentsu Lab Tokyo)|Copy Writer:Mai Miura(DENTSU INC.)|Copy Writer:Risako Kawashima(Dentsu Lab Tokyo)|Creative Technologist:Shintaro Murakami(Dentsu Lab Tokyo)|Creative Technologist:Ryonosuke Ono(DENTSU INC.)|Creative Technologist:Hiromu Fuji(DENTSU INC.)|Creative Technologist:Keita Kuki(Dentsu Lab Tokyo)|Designer:Airi Nakano(ADBRAIN INC.)|Designer:Koh Ishibashi(ADBRAIN INC.)|Designer:Yuya Ogawa(ADBRAIN INC.)|Printing Director:Shunichi Yamashita(SHOEI INC.)

◯主催
HELLO! NEW HALLOWEEN実行委員会

◯後援
渋谷区

◯賛同企業
ADDReC株式会社
Creators' Hub
Dentsu Lab Tokyo
NEW STAND TOKYO
One&Co(シンガポール)
Peatix Japan株式会社
SHIBUYA QWS
WeWork Japan 合同会社
株式会社whatever
株式会社WTFC
株式会社Muscle Deli
株式会社トランジットジェネラルオフィス
株式会社BAKERU
株式会社CO&CO
株式会社ヴァレント
株式会社渋谷マークシティ
株式会社スキーマ
株式会社スタートステーション
株式会社ミクシィ
株式会社リアレーション
渋谷スクランブルスクエア
渋谷ストリーム
渋谷ヒカリエ
渋谷フクラス